A great team to work with! The team are collaborative and identify as a team player, working towards a shared goal of delivering the best outcome possible. I have found Southern Cross Shopfitting are professional, accomplished and knowledgeable, whilst being keen to share and test new ideas
– Tremayne Kaiser, Cotton On Project Manager

Gazman have been using Southern Cross for the ongoing general maintenance of our existing 74 retail shops nationally. We have found them to be very professional, efficient and diligent as well as fast paced in carrying out our maintenance tasks in all states. We have recently appointed them to shop fit a pop up store at the Glen and soon to open brand new store at DFO Perth. Both Dean Costantin (Maintenance) Antony Robertson & Lee Jones (Shopfitting) have been extremely accommodating and great to work with. We look forward to building our relationship with Southern Cross.
– Nicolle Austin, Gazman General Manager Property

The team at Southern Cross Shopfitting are very professional and pride themselves on communication across the whole building process which offers a great piece of mind. From our initial build to final handover, all communications are made in a timely and courteous manner, the team always offer there endless support during and after the build is completed, and ensure that each store is delivered in the highest of standards for our retail teams to commence. Anyone considering using Southern Cross Shopfitting should get them involved from the start.
– Natalie Sverko, Typo Store Creative Manager

The Project Management Team at Southern Cross Shopfitting provide complete clarity on all aspects of our projects, from pre-construction through to handover to our retail team. The weekly status update we receive from our dedicated Project Manager is extremely beneficial and  the photos allow us to preview the fitout at all stages of the build. The Maintenance department at Southern Cross Shopfitting offer outstanding service while completing all requests in a timely and professional manner.
– Garry Wallace, Decjuba Project Management & Design Consultant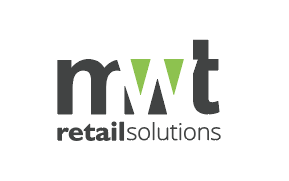 Southern Cross Shopfitting are extremely efficient and helpful. They have completed multiple orders for MWT– the quality of the joinery provided is always of the highest standard. I would highly recommend Southern Cross Shopfitting to anyone looking for high quality, value for money joinery
– Elissa Grindal, MWT General Manager